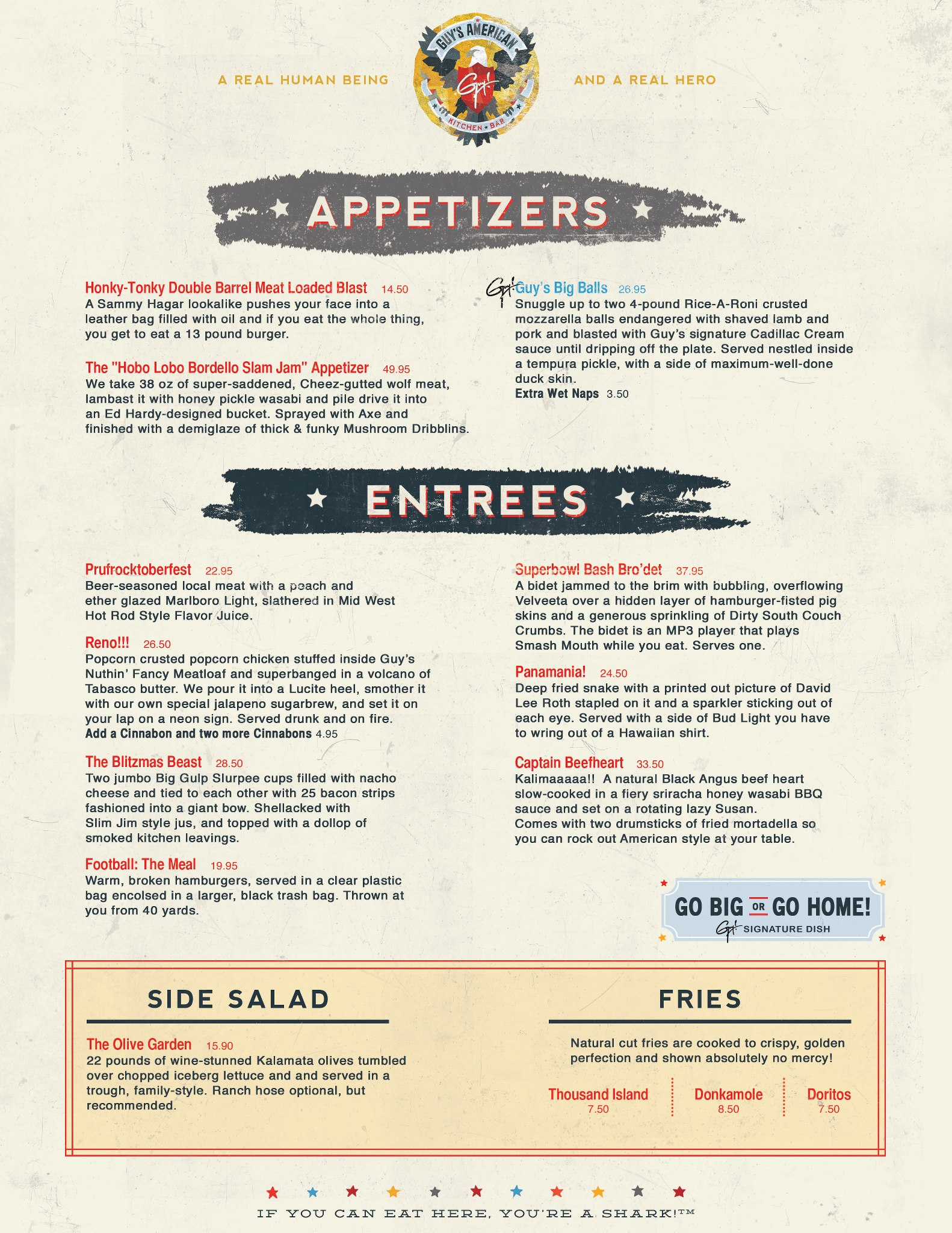 Now, we all know the reason why a domain name is an important tool for your personal blog or small business.
It helps users easily find your website on the internet by name.
More professional-looking email addresses.
You gain a modicum of control over what is displayed when people search for you.
You prevent others from taking advantage of your name or business.
Those final two points cannot be stressed enough. In the highly competitive business world, one cannot afford to have someone else (potentially a direct competitor) taking advantage of the brand name that you spent countless hours, days, potentially years, etc… working to build. I will explain why…
If you frequent The Food Network like I do, then you might be familiar with Guy Fieri. For those of you who are not, he's a very over-the-top, rambunctious, TV personality who has a reputation of making some rather interesting dishes. Guy recently opened a restaraunt in New York City named "Guy's American Kitchen and Bar". The people in charge of his marketing secured the domain name http://guysamerican.com/ to house his new restaraunt's website. I feel this was a major blunder on their end for two very important reasons, the second one leading to a hilarous parody website.
A search engine doesn't pick up any information relevant to the business type from this domain name.
When choosing a domain name for a location (Restaraunt, doctor's office, retail location, etc…), it is always wise to include the business type, to catch those people searching for "[Business Type] near [Location]" on their favorite search engine.
The restaurant's full name is not used.
Back to my first point, this would have been a wise decision to include "Kitchen" and "Bar" in the domain name for SEO purposes, but most importantly, had the proper domain name been secured, the following parody website would not have taken prominence:
http://guysamericankitchenandbar.com/
The parody website boasts a fake menu with items such as the Honky-Tonk Double Barrel Meat Loaded Blast and The Blitzmas Beast. As comical as these may be, it can damage your brand's reputation and funnel unsuspecting people searching for your brand to the wrong place.
Want to make sure your domain name is working for you, and ONLY for you? Get a no-obligation SEO Quote from the pros at HappyPlotz today!